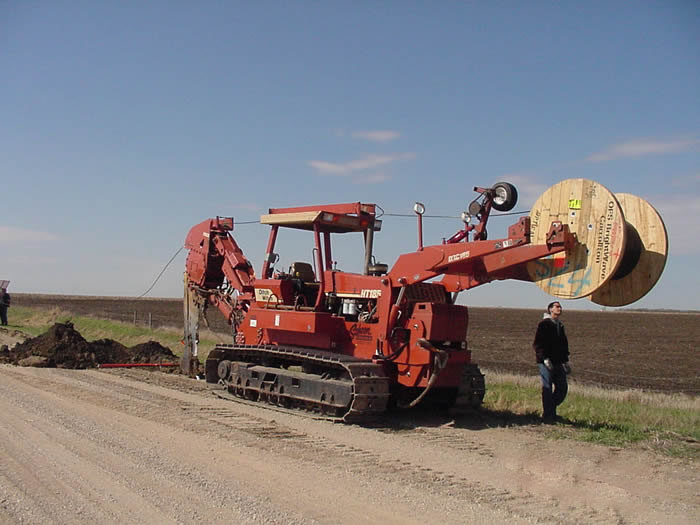 Cable Plowing is a trenchless method for installing a cable or small conduit for later insertion of wire line products. The plowing process consists of positioning a vibrating plow equipped with a trailing product guide which continuously feeds the cable or conduit to the depth setting of the plow as it moves forward.
Our highly trained crews use specially designed plowing equipment that enables installation of multiple cables or conduits with minimal ground disruption.
Call the Schoon Corporation at 712.225.5736 for more information.
Below are pictures from some of our projects. Click on any thumbnail to see a larger image.